Back to Calendar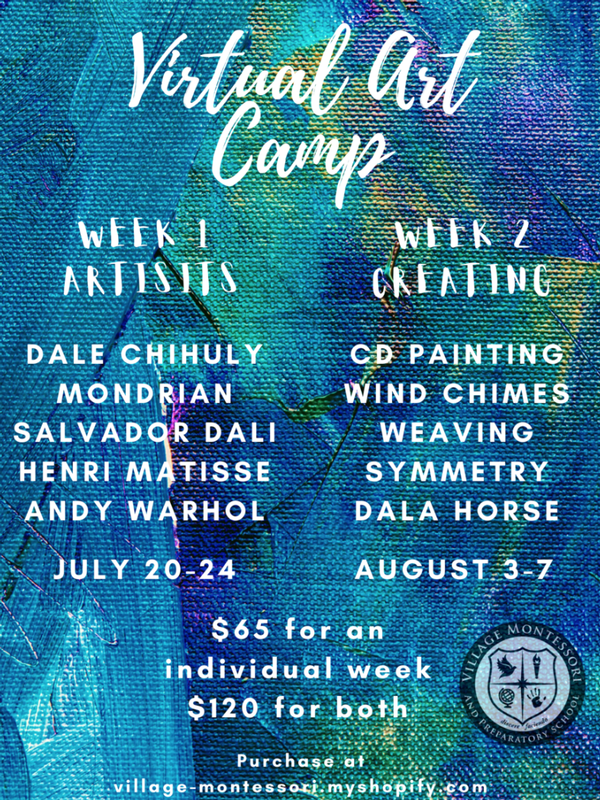 Art Camp will be taught by Ms. Katie Massey, with a Master's degree in Art education and a love of getting crafty.
Art Camp Week One will focus on the artists that shaped our art today, including Salvador Dali, Matisse, and Andy Warhol.
Art Camp Week Two will focus on crafting and creating as well as exploring your artistic side.
Join us July 20-24 (Week One) and/or August 3-7 (Week Two). Both camps will take place from 10:00-11:00 am. You can purchase an individual week for $65 OR both weeks for a discounted rate of $120.
For more information or to enroll CLICK HERE.