Village Montessori Blog
March 01, 2021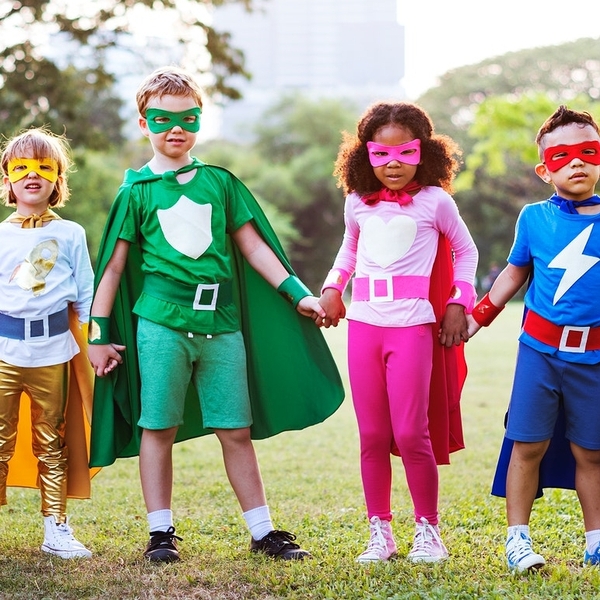 Oftentimes, teachers are challenged by the exceptional students in their classrooms. These exceptionalities come in many forms. One of the more common differences you may see is a child with ADD/ADHD.
These students may require extra effort on the part of the teacher to adapt to their learning style and help them thrive in the classroom. It is my experience that children with ADD/ADHD also contribute many new and exciting opportunities to the classroom.
I like to tell children with any learning difference they have a "super power" and are all gifted by God to be exactly who He needs them to be.
Sometimes those gifts are energy and creativity that can challenge the "normal" classroom. That same energy and creativity can yield something innovative in the future they might contribute to. By not always seeing things the same way their peers do, these exceptional students add a different lens and way of seeing the world.
Instilling grit and perseverance to match the energy of these gifted students is one of the best things we can do for them as educators. We should strive to help them learn who they are, highlight their unique gifts, and focus on the flavor they add to the environments around them.
As teachers, we have the duty to empower these children and the opportunity to witness them bloom into learners that can succeed and thrive in any environment.
The following article below outlines the gift of having these dynamic children in the classroom: Why I Love Teaching Kids with ADHD.
-----------------
If you are exploring Learning Intervention Services or Educational Support for your child, we invite you to learn about the programs we have at Village Montessori & Preparatory School in Fort Mill, SC. We offer both individual and small group services after school between 3:00 - 6:00 pm.
We also offer specific programs for elementary school students in the areas of literacy and math: Elementary School Literacy Leaders (Tuesdays from 3:00-4:00 pm) and Elementary School Math Masters (Thursdays from 3:00-4:00 pm).
All services are provided by Mrs. Stacy Atkinson, VMPS Education Director & Learning Interventionist. Mrs. Atkinson holds an M.Ed. in Exceptional Student Education with a concentration in Educational Therapy. She is also a licensed Educational Therapist and her training is accredited by the International Dyslexia Association. Mrs. Atkinson has experience working with preschoolers up to college aged students as an academic coach, tutor and educational therapist.
- By Mrs. Stacy Atkinson - VMPS Education Director & Learning Interventionist